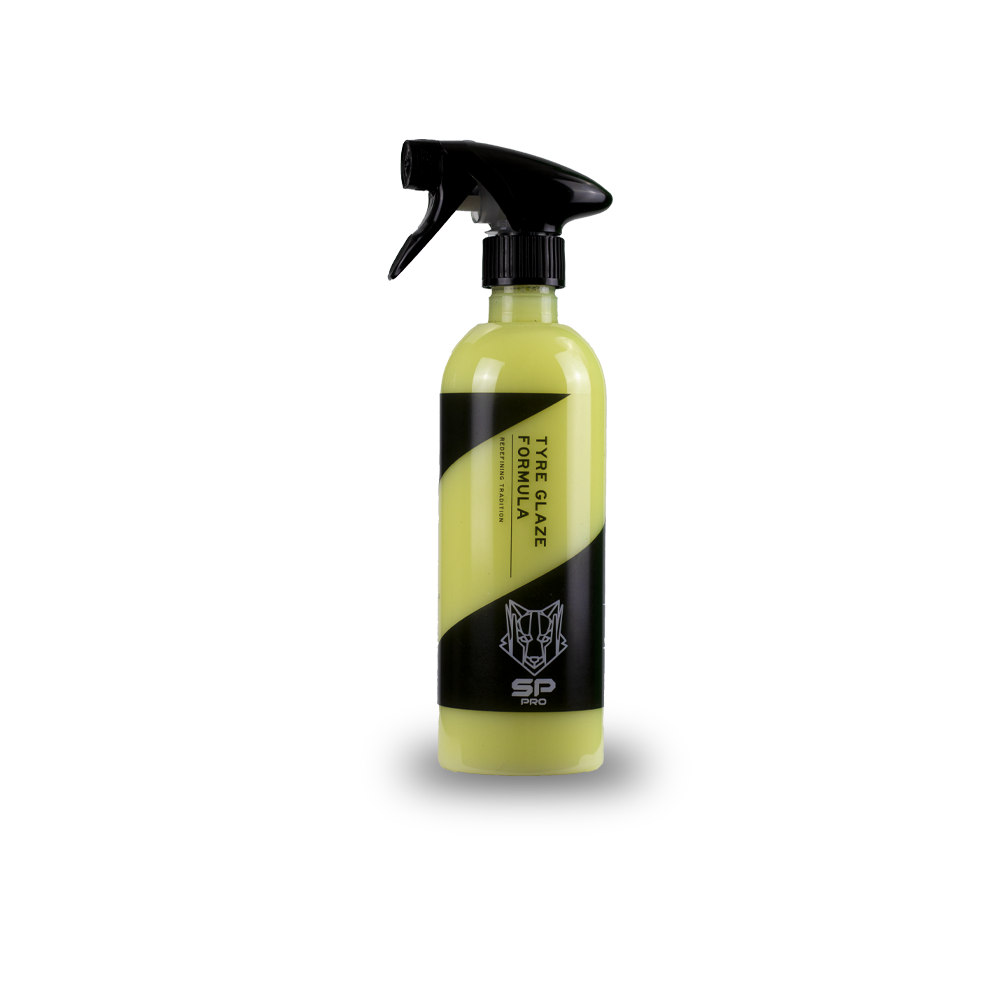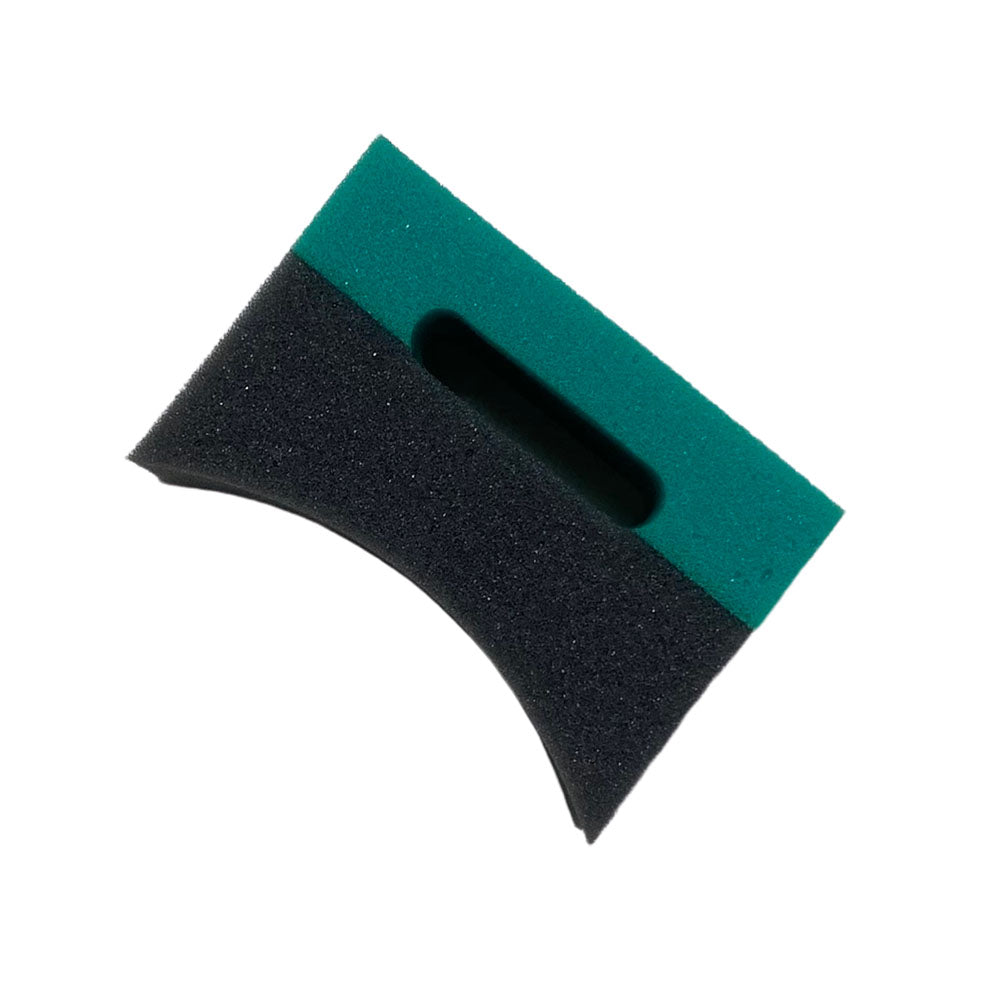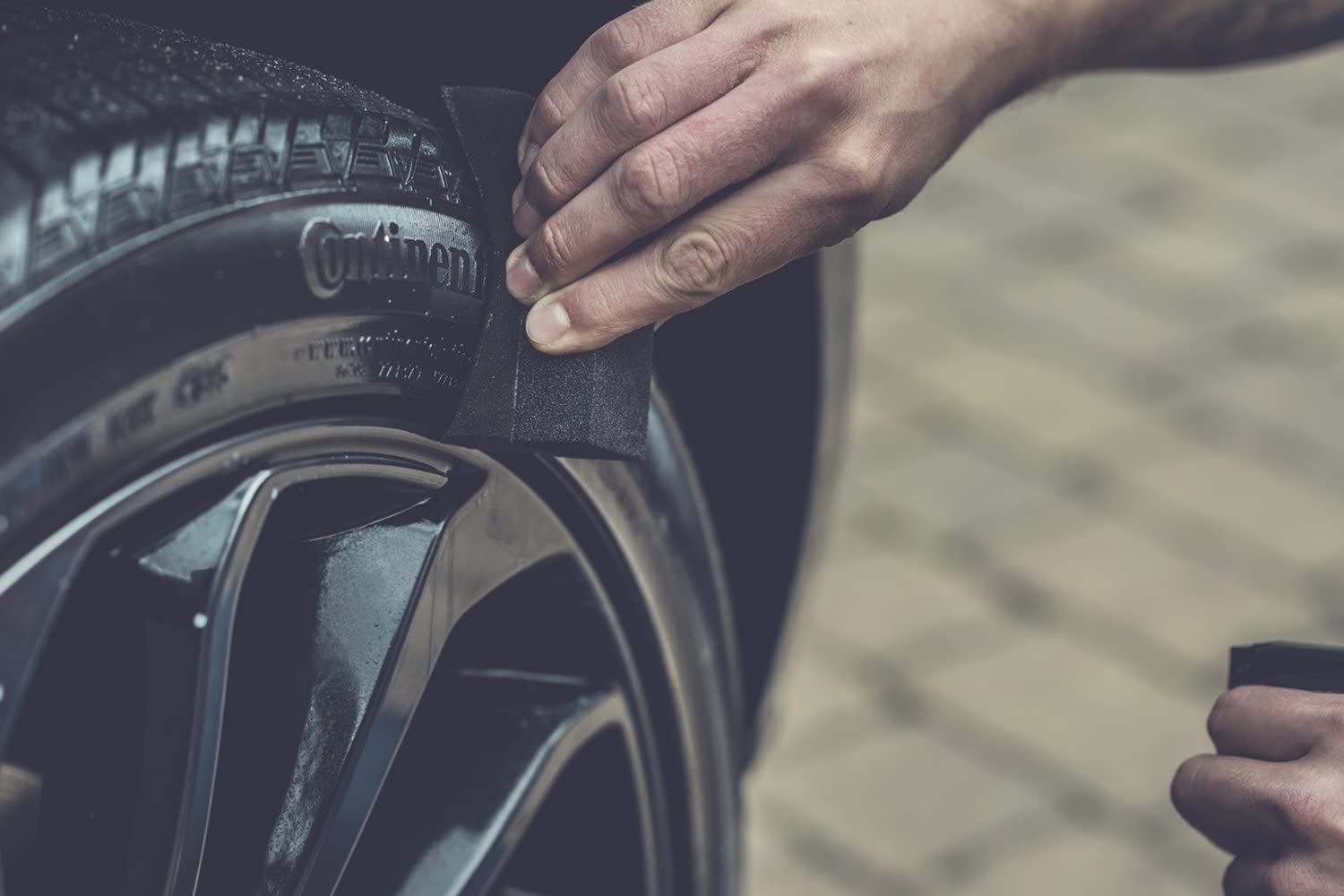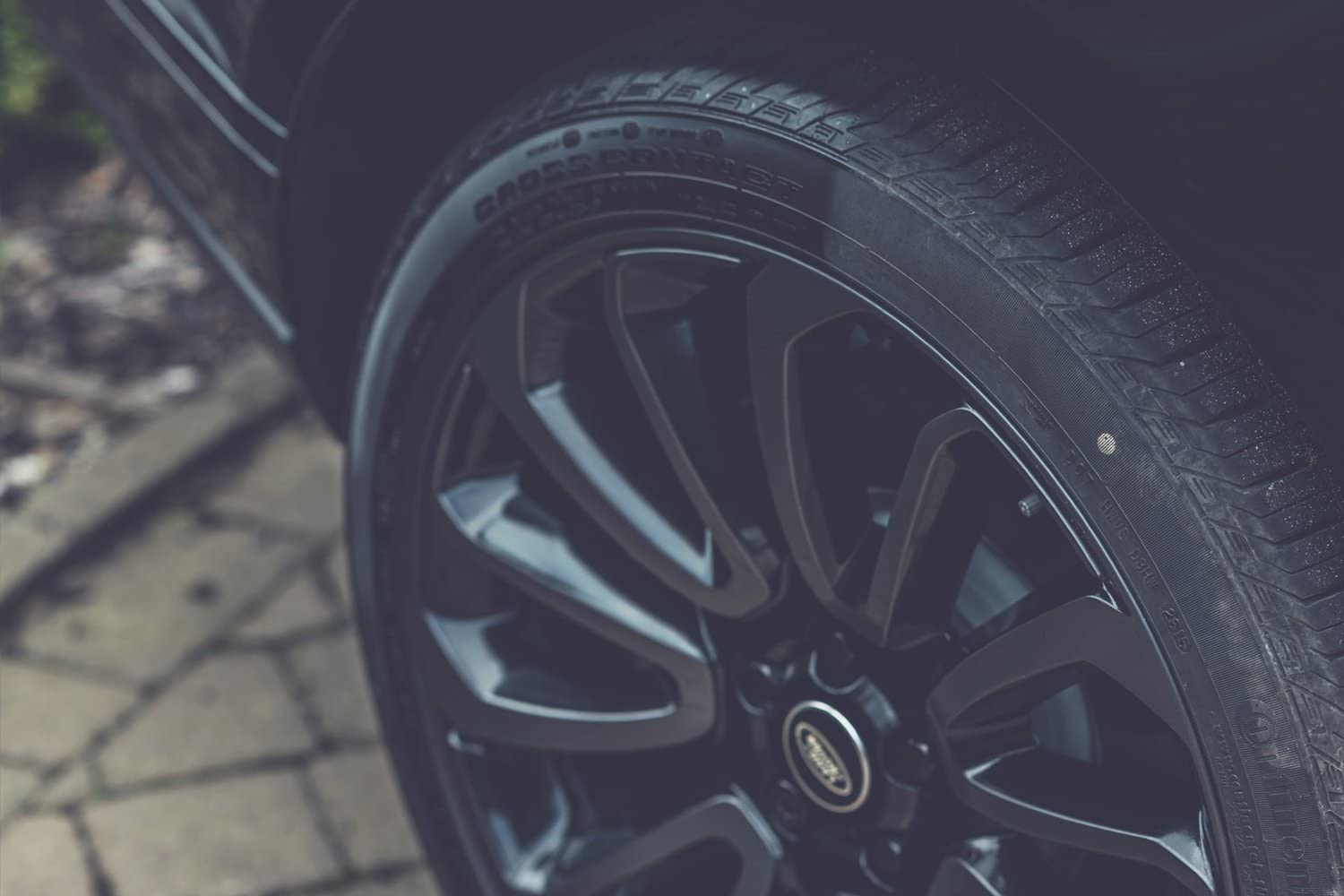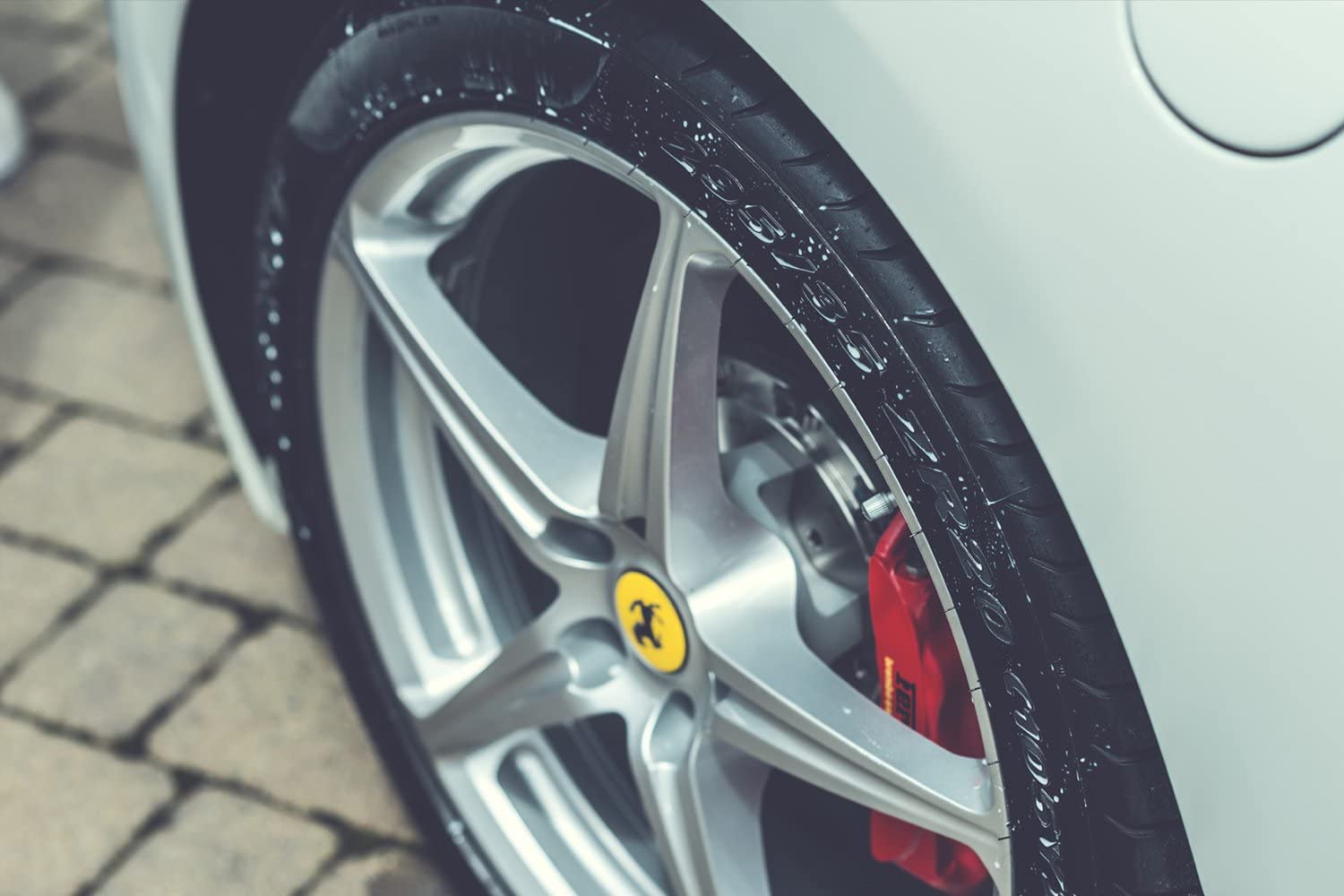 Our Tyre Glaze is an advanced formula that provides a professional, long-lasting shine without degrading the tyre in any way. Our eco-friendly waterbased formula which is designed with cross-linking polymers to offer a product which gives both protection and surface enhancement.

Benefits & Features:
Conditions - The advanced polymer formula won't just restore your tyres to a deep black shine, it will actually condition them as well and won't damage the rubber, just help protect it.

Prevents Cracking - Cracking tyres - especially in hot dry weather conditions - can be a real pain. Our Tyre Glaze bonds with the rubber and stops cracking from occurring.

Deep Black Glaze - There is nothing worse than spotting a car with beautiful wheels framed with dull grey tyres. As you can see in the before and after photo – this gets the job done very well!
Directions for use:
1. The surface must be clean and dry prior to application.
2. For tyres. Spray a few light mists per tyre. Wipe the sidewall using the applicator provided. 
3. For trim. Apply with an applicator pad evenly to the surface. Lightly buff if required.