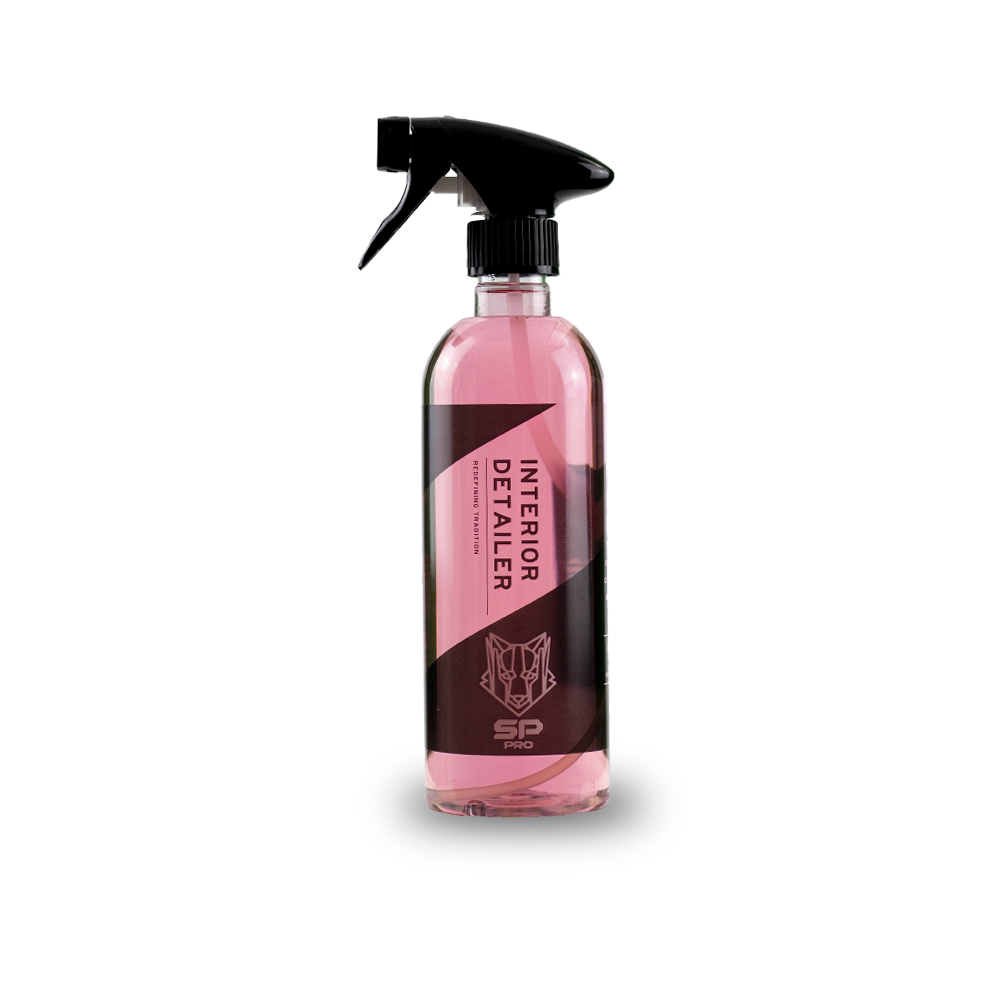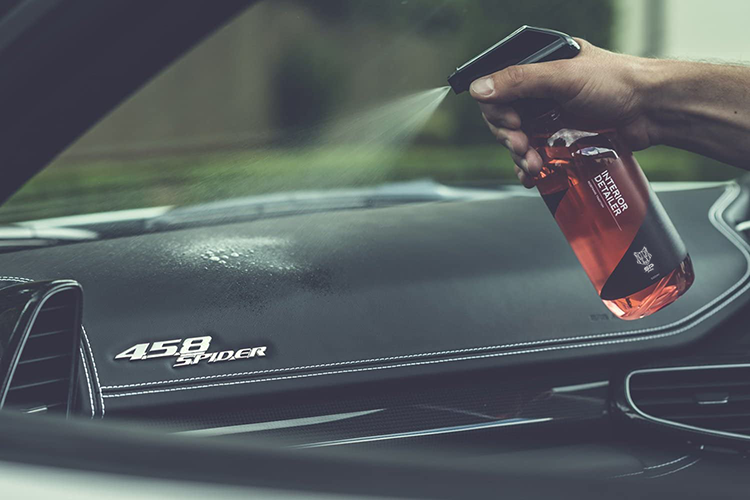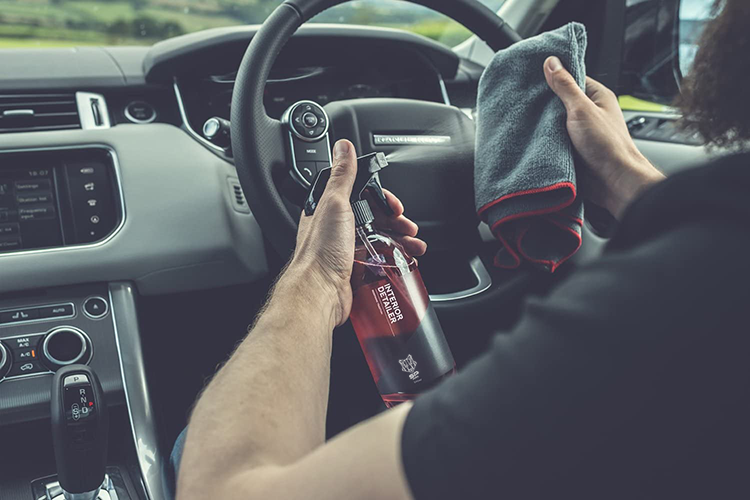 A multifunctional all-purpose cleaner, great for both a deep clean as well as routine maintenance. The Interior Detailer is perfect for all your interior cleaning needs. The formula has been developed to cut through grease safely, without damaging the interior surface.  It will help prevent discolouration in plastics and leather and will leave behind a micro barrier making future cleaning that much easier!


The Interior Detailer Formula can be used on a multitude of surfaces and is safe and effective to use on plastics, leather, wood and carbon fibre as well as metals and chrome.
Suitable for surfaces including all interior substrates, car seats, undercarriages, door shuts, and all those hard to reach places.

The anti-static element to this formula means freshening up the interior will be less frequent - one bottle goes a long way! This is the "go-to" product for getting that perfect finish.

Direction for use:
1. Lightly spray the formula onto a microfibre cloth and sparingly onto the surface which is to be cleaned.
2. Leave on the surface for a few seconds and continue to wipe the dirt away.
3. Buff the surface with a dry microfibre cloth to remove any residue.