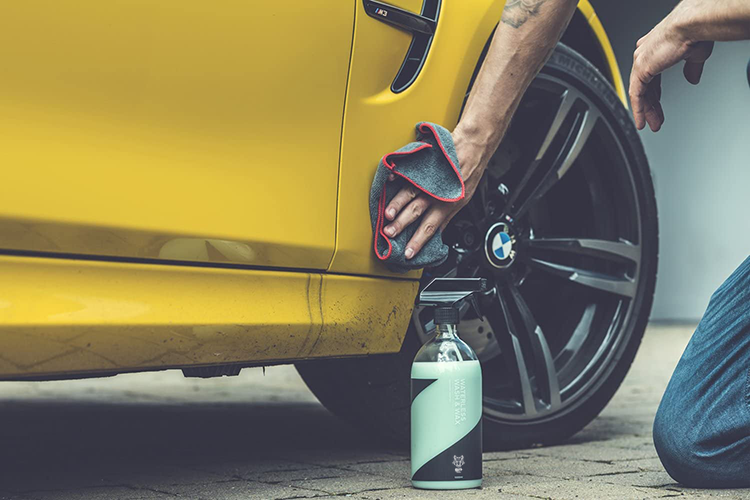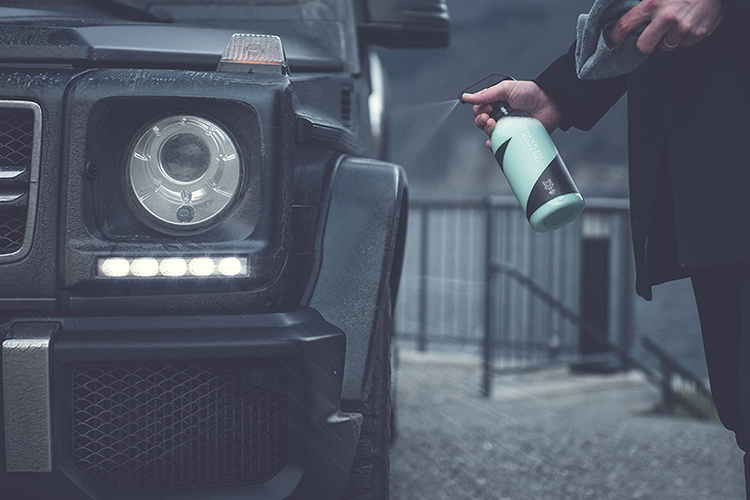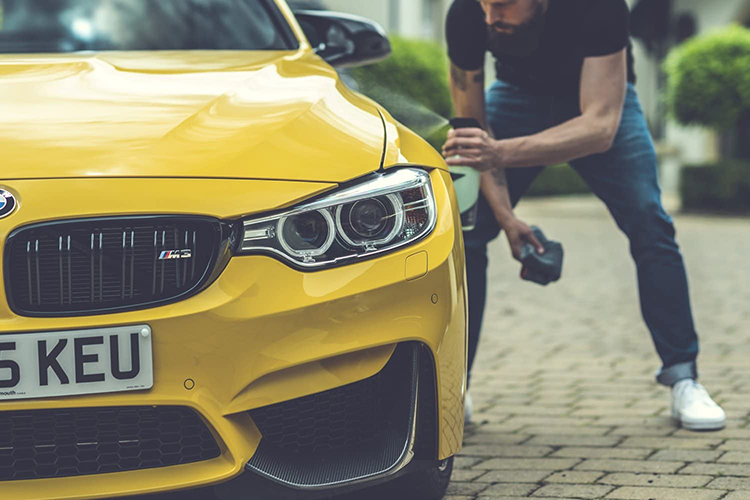 Waterless Wash - Wash & Wax
Our Waterless Wash & Wax formula safely lifts dirt & grime away from the surface using a clever emulsification process developed by our chemists. The formula is applied directly onto the dirty vehicle and combines washing and waxing in one process which is perfect for a speedy winter clean!
Containing Grade 1 Carnauba and Montan wax to give long-lasting protection. Beeswax which helps maintain the protection but at the same time softens the above two waxes to aid application. Natural Fruit oils derived from coconuts and Citrus Fruits to help with a sustainable shine and protection. Cross-linking polymers to create an armour-like barrier from the elements.
Benefits & Features:
Protects Paintwork...
… well actually, as it works great on alloys, glass, plastic, rubber and more, it protects them as well. We use a premium grade Carnauba wax in the formula which not only leaves a stunning high gloss finish, it also protects the surface from elements your vehicle is exposed to day to day including winter road salts.
Repels Water
We've chemically engineered this formula from the ground up. One of the key features we focused on was achieving that perfect water beading finish we all strive for. As water is not able to stick to the bodywork, it makes it harder for any dirt to settle which makes it easier to keep your vehicle clean and streak-free. (It also looks very cool).
Eco Friendly
Let's face it, if you're on our website then you probably love a clean car as much as us. But not many people know that using the traditional hose & pipe method to clean a car uses on average 480 litres of water. That's crazy! Our formula is classified as 'Non-Hazardous', it's biodegradable and has no spill-off so it won't harm the environment, or contaminate our precious clean water resources, plus zero H2O is needed to use it! Waterless Car Care is the future of this industry.
Water Access
Whether you're hunting out that perfect road in the great outdoors or parked up in a high-rise apartment, access to water can be tricky. With our formulas that are no longer a problem. By not compromising on the quality our products allow you to achieve an immaculate finish on your vehicle regardless of your location.
Directions for use:
1. Shake well to activate the formula. 
2. Lightly apply the formula to a microfibre cloth and the surface one area at a time. 
3. Wipe the area (not in circles).
4. Use a 2nd clean, dry microfibre cloth to buff the surface to reveal a protective shine.