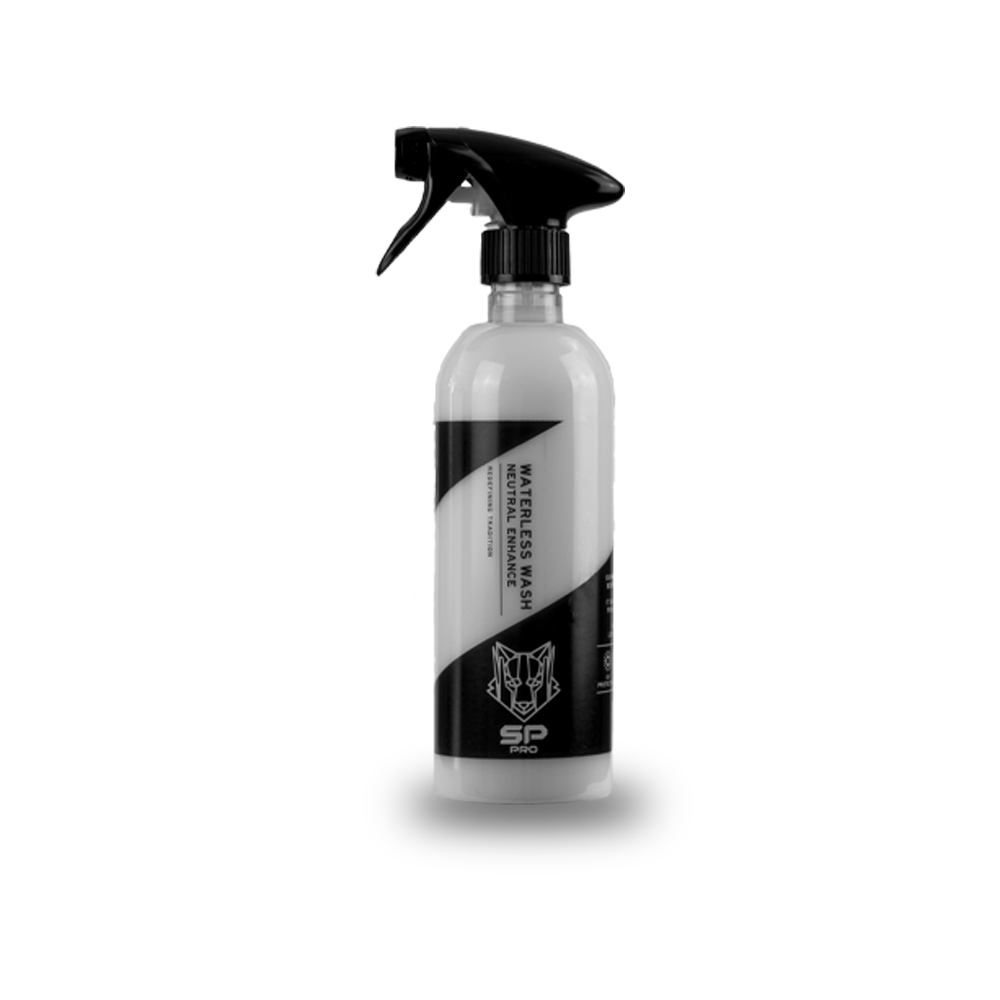 Waterless Wash - Neutral Enhance
Meet our Waterless Enhance Formula, the ultimate waterless, dry car wash with maximum cleaning power. 
This waterless product is produced with a high level of surfactants and natural oils which beautifully clean all hard surfaces, this product will leave a deep rich look to gloss, natural and matte finishes, and is a perfect base to then apply Hydropel. This no smear formula is perfect to also keep your windows clean.
Benefits & Features:
No need for hosepipes, buckets, sponges and a spare hour or two. Get remarkable results in no time at all with our direct application without using any water. Also great on Motorbikes, Boats and Motorhomes.

Laboratory developed in the UK to achieve a deep clean and protective Matte finish top layer.

Fast & Easy to use, simply spray on one panel at a time, use one Microfibre Cloth to clean and second one to buff the surface to leave a fantastic Matte finish.

Contains No irritants or chemicals that could damage paintwork or trim.

Environmentally Friendly As water isn't required none at all is wasted!
Directions for use:
1. Shake well to activate the formula. 
2. Lightly apply the formula to a microfibre cloth and the surface one area at a time. 
3. Wipe the area (not in circles).
4. Use a 2nd clean, dry microfibre cloth to buff the surface to reveal a protective shine.